From marketing through the yellow pages to page one of Google; this case study reviews how we helped a family-owned & local glass company ascend to digital marketing stardom.
Breaking Through the Glass Ceiling with Demers Glass
Demers Glass has been helping business owners & homeowners in the Phoenix Metropolitan area, as well as the White Mountains area create visually appealing and functional glass applications. They are a family-owned and operated business since 1977. Its product mix includes, but is not limited to: custom-engineered curtain wall and window wall, architectural windows, storefront systems, doors, skylights, architectural glass, custom laminated glass, cast/slump glass, mirrors, shower doors, privacy glass, tabletops, custom all glass tables, all-glass entrances, handrails, custom displays, and more. This innovative company designs, manufactures and installs a wide range of glass windows and component parts for residential and commercial customers alike. Demers enjoys a well-earned reputation for delivering high-quality products and honest services as a family-owned and operated business. In additional to residential home needs, Demers Glass serves architects, building developers and owners, contractors, and the entire commercial glazing community.
Skills:
Preliminary Research
Audit
Strategy Development
Data & Analytics
Information Architecture
UX/UI Design
Website and App Development
Creative
Content Marketing Strategy
Quality Assurance
Conversion Rate Optimization
SEO
Paid Search
Social Media Marketing
Traditional Media
Local Listing Management & On-Site Optimizations
Email & Landing Pages
Real-time Dashboards
Monthly Check-ins
Quarterly Reports
Yearly Planning
Ongoing Campaign Optimizations
To Build A Better Website
Prior to 2016, Demers Glass had an unresponsive company website that was little more than a placeholder displaying its products and services to an ever-expanding client base. At that time, the website was not designed to accelerate its success financially in terms of profits and revenue, or its ability to scale up and grow with the addition of more employees, equipment, and assets to keep up with those new demands. The company called on Overlap to give their website a complete redesign based on a digital marketing strategy that included SEO, paid search, paid media, print advertising, content marketing and more, in order to optimize its performance to take full and complete advantage of everything a fully responsive website offers.
An unresponsive website
Poor customer lead generation and awareness
No marketing or advertising strategy
No data and analytics
No SEO
No understanding of personas and customers journey
No ecosystem
Limited local presence and awareness in AZ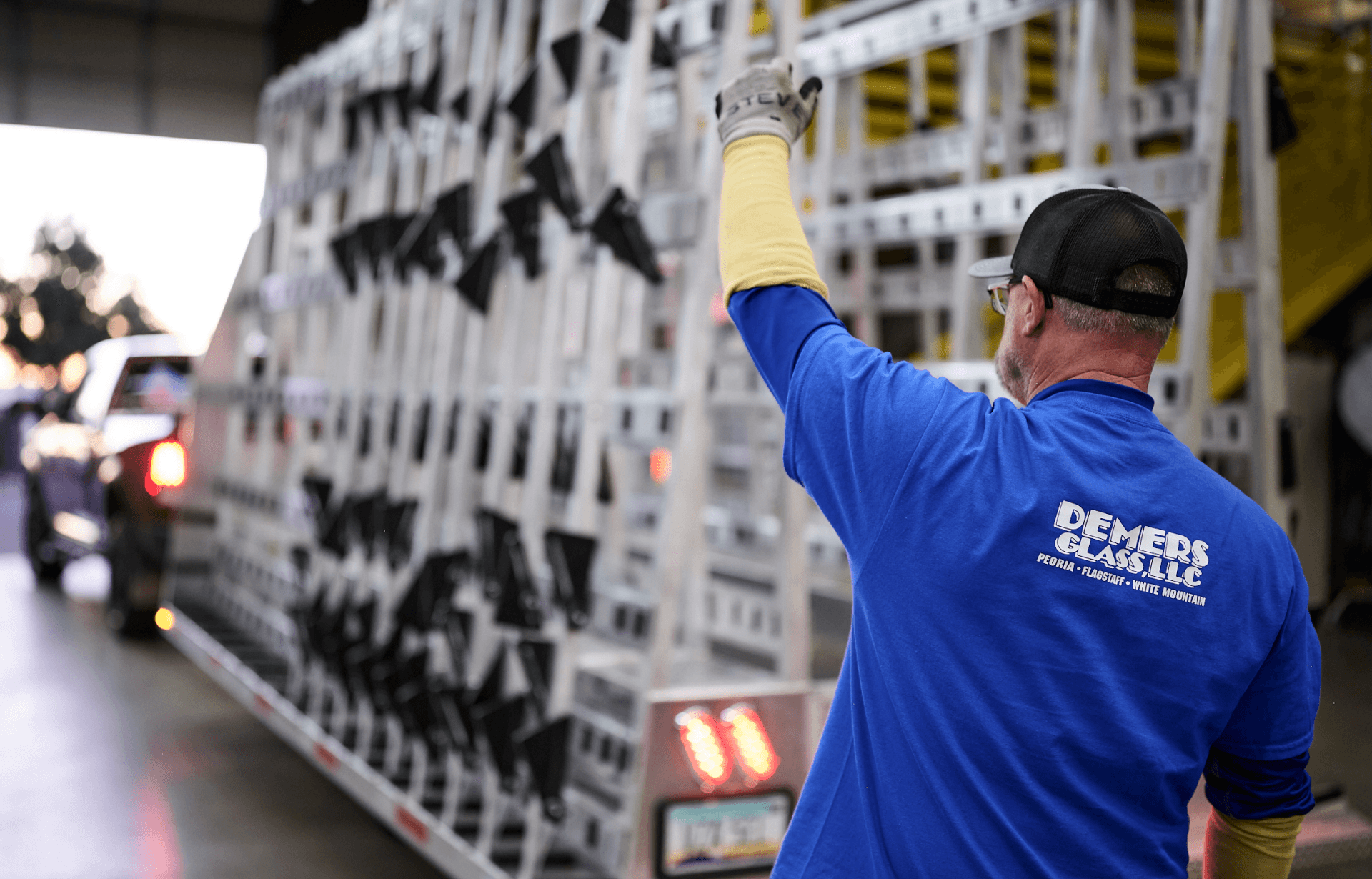 Overlap redesigned the Demers Glass website from the ground up, implementing a web development strategy that transformed the site from a digital billboard into a fully-responsive website. This change made a tremendous impact on its success by dramatically impacting traffic, customer leads, and revenue. In order to achieve such extraordinary results we implemented a holistic approach with our web development process, while also deploying an innovative & omnichannel marketing strategy that improved awareness, drove lead generation, and increased sales.
The Results:
Increase in website sessions coming from Arizona
Increase in AZ traffic coming from Google My Business listings
Increase in Get a Quote/Service Request conversions
Total revenue increase YOY
Client Testimonial:
"I have been working with Overlap for a few years now and I have to tell you it is the best decision I ever made for my advertising, website design, social media, etc… I used to do a lot of print advertising, such as Yellow pages, but since I have started working with Overlap I have stopped all Yellow page advertising without missing a beat in business volume. The Overlap team is awesome and will go the extra mile to assure their clients are satisfied. I also love the fact that they are always looking for new and innovative ways to get our message across. I will continue down the road of success with Overlap!"
Pierre Demers, President