Phoenix SEO Company Focused on Results
No marketing strategy is complete without SEO. In fact, SEO is a critical driver. It cannot be executed in a silo. SEO is a long-term play that takes consistent dedication and investment, yet pays dividends to those who do it right and are patient.
Most agencies will give you a laundry list of things they're doing that might sound impressive, but in reality, they're not contributing to your bottom line. We can all agree, doing SEO like that sucks. We work differently by identifying high-impact opportunities so we can prioritize efforts for maximum results.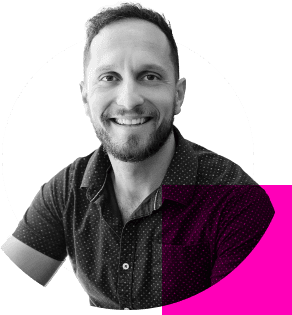 Gaetan "G" Gabor
SEO Specialist
"SEO is much like a library. With the never-ending abyss of information on the web, our jobs are to be the librarians. With the right skills and knowledge, we help declutter content to help the Search Engines deliver the best information to the right person, at the right time."
Research
It's critical to understand how users are searching in your industry and about your business. What type of content are they looking for? Are you ranking for your branded terms? Knowing your strengths and gaps, and the competition you're up against–hint: it might surprise you!–can make or break your marketing strategy.
Frequently Asked Questions
Are SEO companies worth it?
TL;DR: the answer is yes, SEO companies are "worth it." But of course, as with most things in life, you pay for what you get. Working with an SEO company often comes with a significant investment, even if you're not running paid ad campaigns.
The most important thing to remember is that SEO is a long-term strategy. You will need a budget and internal resources to support these efforts.
Before you spend your hard earned money on an SEO company, take the time to vet them. Check their expertise, ask for referrals, and most importantly, ask how they prove results. Your SEO agency should speak your language, not talk in circles with buzzwords.
What does an SEO company do?
SEO companies provide a range of services, but the most common SEO services include:
Keyword research
Competitor analysis
Link building
Technical SEO
On-page optimization
Content creation
Content optimization
Content strategy
Social media integration
Monitoring and reporting
Local SEO
Does SEO pay off?
Yes, SEO significantly pays off when efforts are implemented correctly and consistently, and performance is monitored. The benefits from SEO include:
Increase in organic website traffic
Improved brand exposure and awareness
Better conversion rates
Gain insights into user behavior and demographics
How much does it cost to do SEO?
The cost of SEO varies greatly depending on a wide range of factors, with the largest one being project scope. You may choose to work with an SEO company to take on a number of the services listed above, or you might only need expert help with one aspect, like link building.
As SEO is a long-term strategy, most SEO companies work on a contract basis for a number of months at a time. To achieve results, you may need to commit to at least six months if not one year.
While there is not a fixed cost for SEO services, it's advisable to seek quotes from multiple providers to find the most cost effective solution for your business and needs.
How long does SEO take to work?
The timeline for SEO varies based on industry, current state of the website, and many other things, but in general, here is how you can expect SEO results to show:
Initial changes and technical fixes: 1-2 months
Content creation and optimization: 2-4 months
Indexing and crawling: 4-6 months
Ranking improvements: 4-6 months
Organic traffic growth: 6-12 months
SEO is an ongoing process. Once you achieve your desired rankings and traffic levels, continued optimization and content creation will be required to maintain and improve your position. Search engine algorithms change over time, so staying current with industry trends and adapting strategies accordingly is crucial.