Transforming outdated design and manual processes to deliver dynamic industry content to subscribers around the world.
Brown and Caldwell is an industry leader in global water infrastructure services for cities, states, and countries. The company serves all members of the water industry, including corporations and suppliers, providing the only curated, digital publication for industry news, job openings, and education: BC Water News.
Skills:
Preliminary research 

Audit

Strategy development

Data and analytics 

Information architecture 

UX/UI design 

Website development 

Creative

Content marketing strategy 

Quality assurance 

Conversion rate optimization 

SEO

Email marketing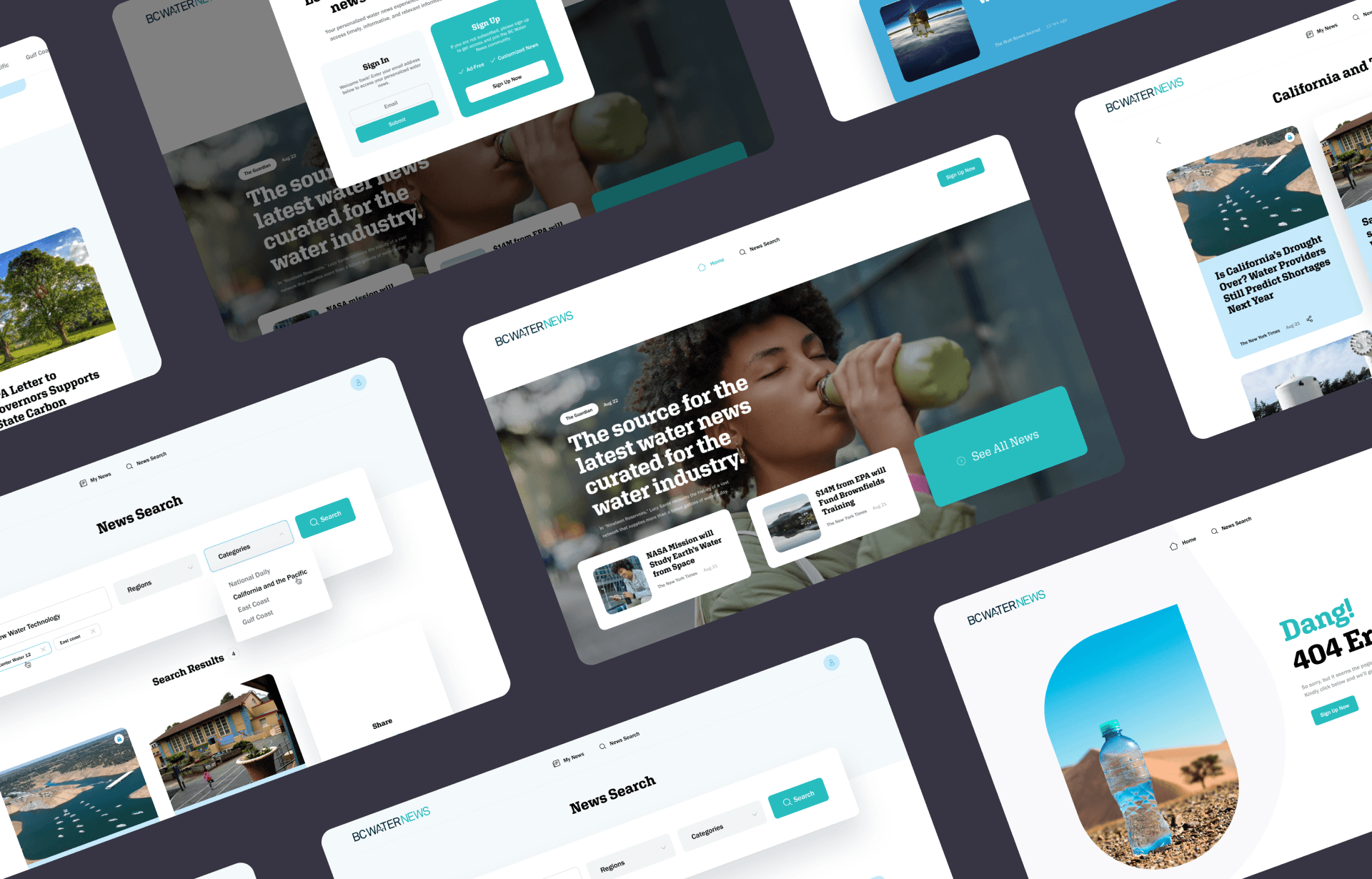 Revolutionizing content curation and delivery.
Before coming together with Overlap in 2021, the BC Water News website was visually and functionally outdated. One person was manually collecting content and building out HTML files to publish news on the website. Brown and Caldwell needed a team of experts to revolutionize how they collected, published, and delivered content to their growing, global subscriber base. 
Overlap took our vast knowledge base and was able to prove our ideas could come to fruition, from design strategy to development to integration. Through a complex and arduous RFP process, we gained their trust and confidence. We were strategic and pushed the limits – we saw opportunities for efficiencies that Brown and Caldwell couldn't.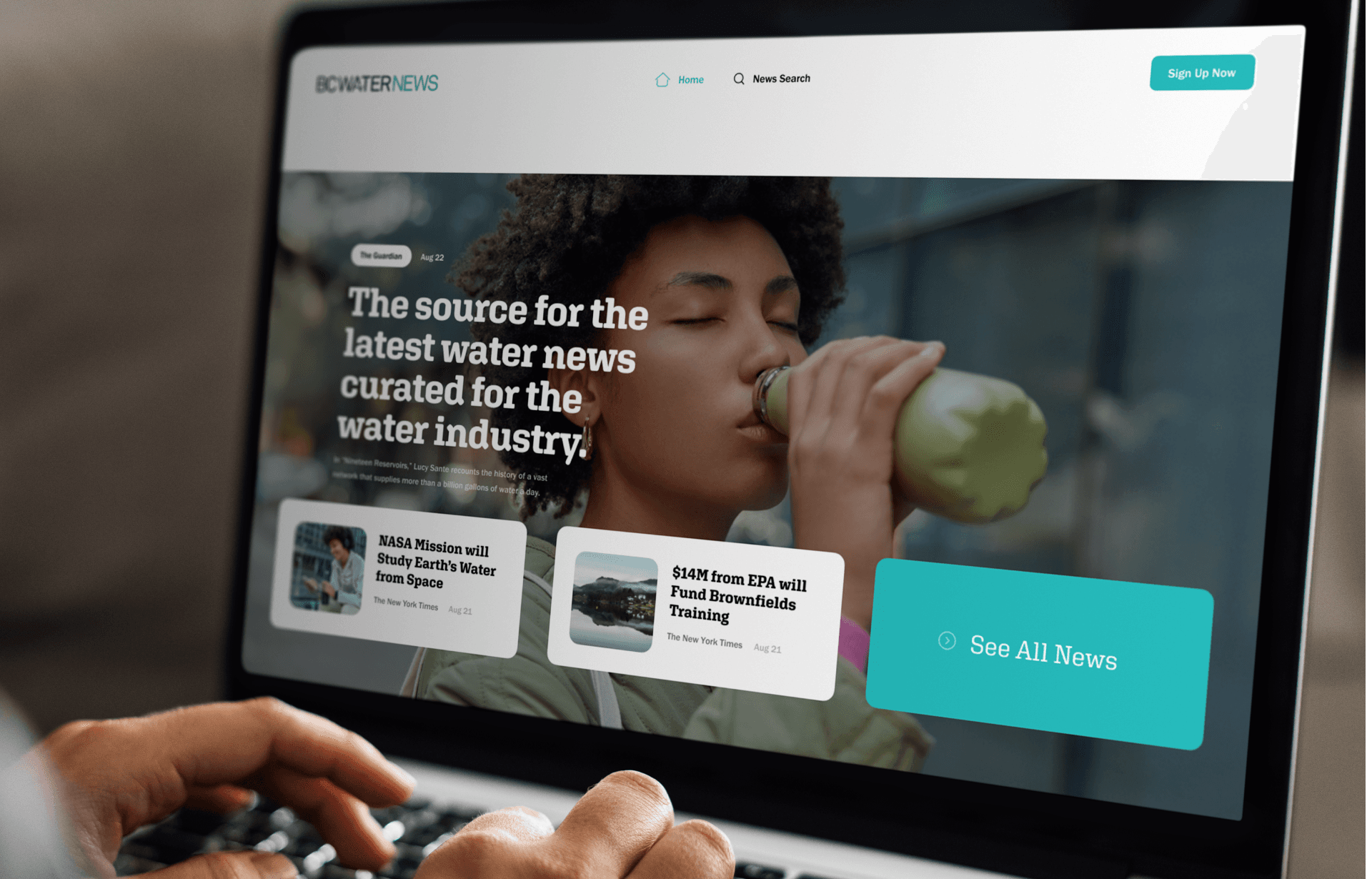 Sustainable, dynamic content delivery.
Overlap built Brown and Caldwell an end-to-end platform that could accommodate and elevate their entire marketing ecosystem. We automated email marketing, improved database management, increased efficiency of internal processes, and ultimately enabled BC to save time and money while providing more relevant content to subscribers faster.  
Their website needed robust administration functionality with expanded internal accessibility. They wanted everyone on the team to have access to reporting and the ability to add news from industry publications to the system. By implementing automation, Overlap made it possible for any member of the BC team to find and add news to the website, while subscribers receive dynamic, customized content directly to their email.
The Results:
Migrated 13,000 subscribers with contact info, and enabled users to reclaim old accounts
70 articles relevant to the global water industry are added to the website each week
Dynamic emails sent to subscribers in the first 30 days with content customized to their interests
Email open rate with a unique click-through-rate (CTR) of nearly 12%