Empowering clients to become more sophisticated in how they track and improve website conversions.
After working with Elysian Living to bring 11 property websites under one roof, Overlap needed to make sure the analytics were solid. Connecting all the dots required an advanced set-up with multiple conversion metrics from various platforms. 
Skills:
Research & Discovery 

Audits & Benchmarking

Strategy Development & Planning

Data & Analytics 

Information Architecture 

Content Creation 

Content Marketing Strategy 

Quality Assurance 

Conversion Rate Optimization 

SEO

Paid Search

Reporting & Data Visuals

Ongoing Campaign Optimizations & Testing

Website Maintenance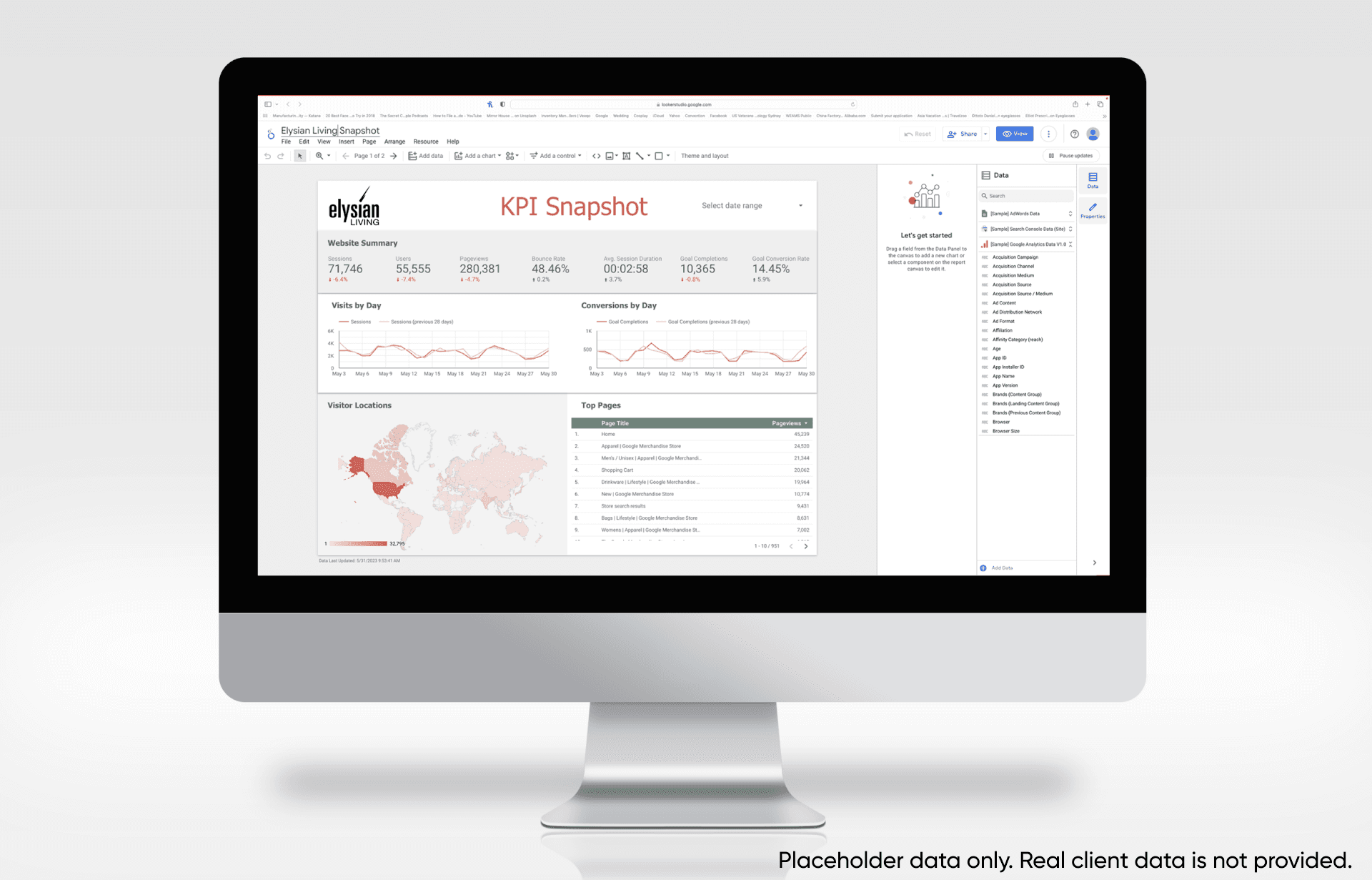 Immediately after launching the new website consolidating all properties under one roof, we had limited visibility into the true customer journey. 
Not only were we tracking traditional Google Analytics behavior and conversion metrics, we had to consider other conversion data from various sub-pages, requiring API integrations and cross-domain tracking where customers could schedule a tour, access an application, submit an application, or make a payment. Plus, we had to figure out how to segment this per property for reporting. 
Before Overlap, Elysian Living was being told that they had a website conversion rate of 44%, when in reality, they were double counting conversions. In actuality, it was around 6%. Looking at the old data, it was difficult to understand what was actually effective in driving conversions.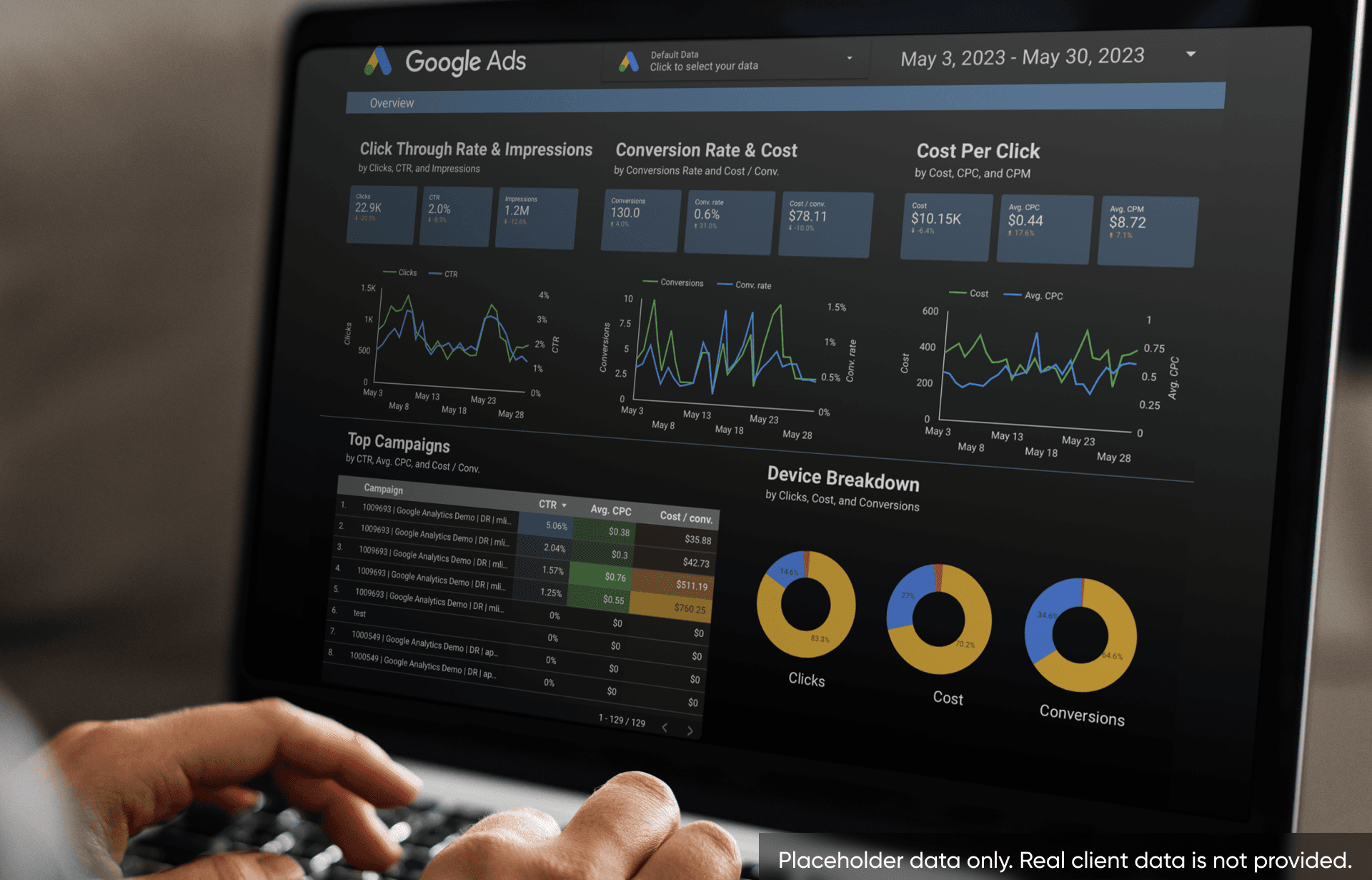 Measuring effectively and reporting honestly
To ensure we were measuring effectively and reporting honestly, we had to set-up cross-domain tracking to account for users scheduling tours or submitting applications on sub-pages. We also wanted to account for page traffic coming to these sub-pages to accurately represent all traffic coming to the Elysian Living website.
While the Elysian Living team was previously not well-versed in Google Analytics, Overlap took the time to ensure they understood the entire funnel and the numbers they were looking at. We simplified things through a Looker Studio performance dashboard with an easy-to-understand and clear KPI bar, yearly trend line, and detailed SEO and paid media breakdowns so the client could clearly see how performance was growing over time. 
We went above and beyond to provide this level of granular data per property as well. Now, we can easily report on performance per property or the entire Elysian Living portfolio at any time. The KPI chart we've created is great for identifying potential outliers and seasonal effects.   
Now that Elysian Living understands how paid search and other efforts affect short and long-term KPIs, we can more easily pivot on media spend and keyword targets, ad copy, and evolve our marketing efforts to increase their bottom line.
The Results:
Portfolio and property Looker Studio dashboards created
Individual Yardi API integrations completed for maximum visibility
Property management coordinations and collaborations
Client Testimonial:
"Overlap has been the glue holding everything together from our website consolidation to post-launch. Before Overlap, we were putting our trust and money into agencies that, we came to find out, weren't doing what they promised. I saw that Overlap was willing to give 110%. Since working with them, we have become much more sophisticated in terms of how we understand, track, and improve our website conversions."  
Doug Bartels, Chief Operating Officer