Pushing the boundaries of digital marketing and technology to break industry records.
Daybreak Utah is a premier, contemporary, forward-thinking master-planned community located in South Jordan, Utah. Recently acquired by Larry H. Miller Real Estate, ground was broken on this massive construction project which stretched for more than 4,000 acres in 2004. Upon expected completion in approximately 2040, expectations are that it will comprise more than 20,000 residential units and approximately 9.1 million square feet of commercial space.
Skills:
Preliminary Research
Audit
Strategy Development
Data & Analytics
Information Architecture
UX/UI Design
Website and App Development
Creative
Content Marketing Strategy
Quality Assurance
Conversion Rate Optimization
SEO
Local Listing Management & On-Site Optimizations
Email & Landing Pages
Real-time Dashboards
Monthly Check-ins
Quarterly Reports
Yearly Planning
Ongoing Campaign Optimizations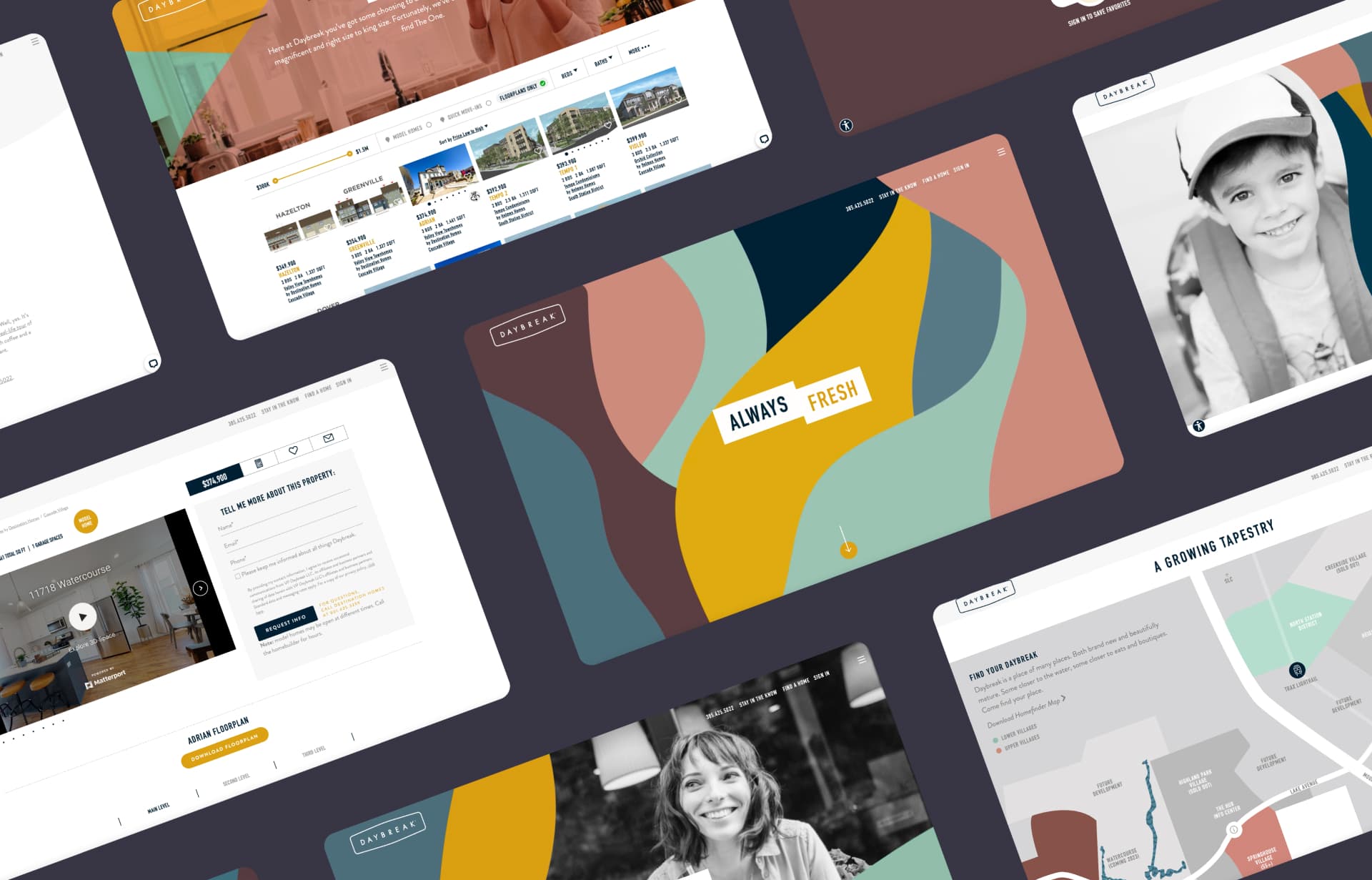 To build a better website.
At the time Daybreak Utah first became our client in 2014, the company was in need of a brand new website, and for good reason. The existing website was saddled with legacy 3rd party applications and dated CRM integrations. Our mission was to build an agile website from the ground up by implementing modernized web development best practices and innovative website design. Working in partnership with Daybreak, Overlap worked its particular brand of magic, transforming the company's web presence with a complete, full-circle redesign from a blank sheet of paper.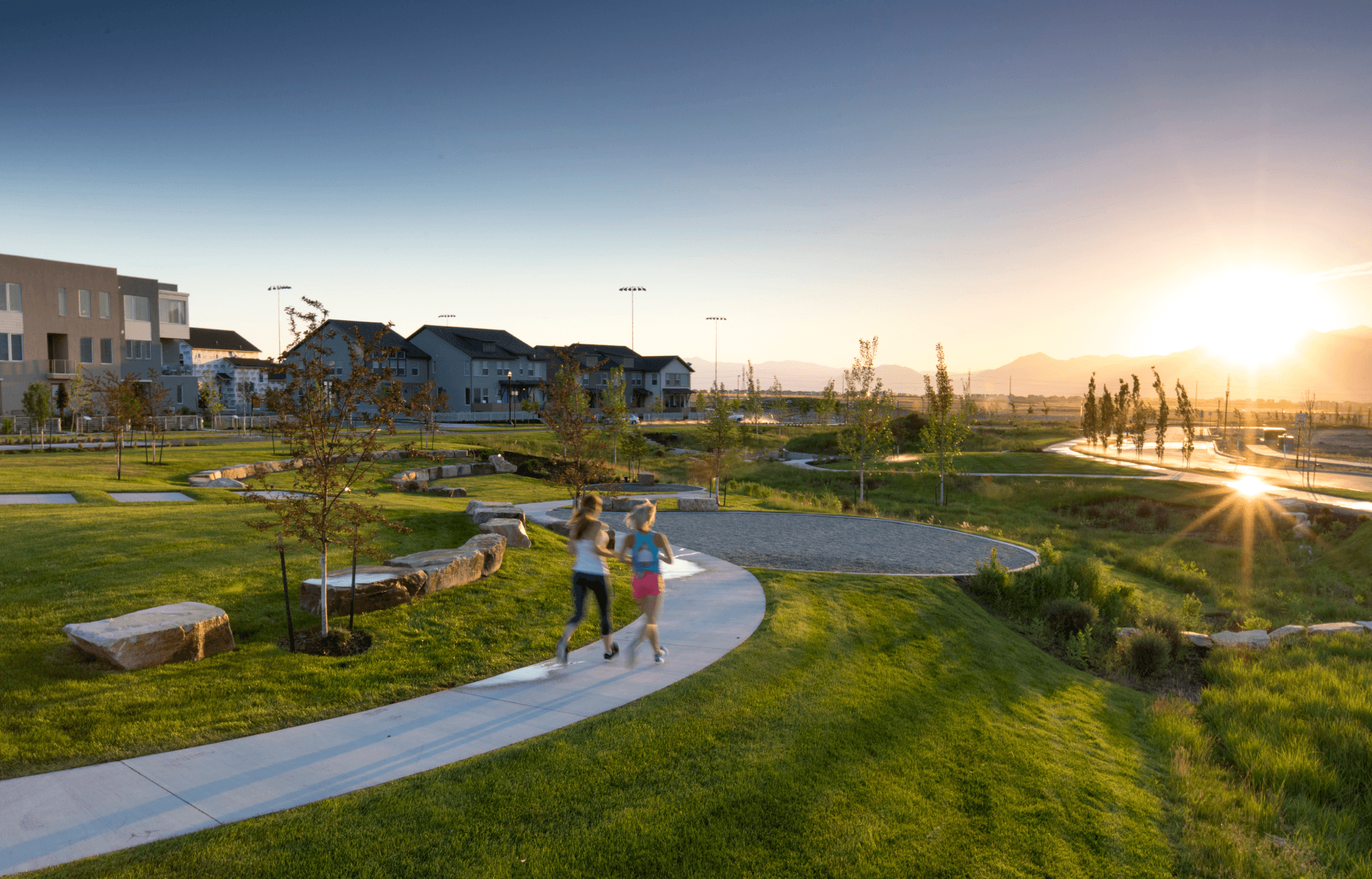 Create a transformational web presence.
Overlap did a complete redesign of the Daybreak website, with a comprehensive web development and design plan, upgrading it to a fully functional, agile website. Among other improvements, this included adding a strategically focused & technical SEO strategy, backend work to dramatically increase website speed, implementation of a sound content marketing strategy, development of new key web pages – including a blog section that promotes the company with updates and stories about its growth, development and success.
Our goal was to tell the Daybreak Utah story in a way that helped them take full advantage of everything a fully optimized website and website development strategy makes possible. This change alone radically transformed the website from a placeholder to an integral part of their success, driving revenue and improving their bottom line. This redesign and relaunch has, and continues to this day, to increase awareness, lead generation and revenue, culminating in Daybreak's status as one of the top 5 selling planned communities in the country.
This amazing, state-of-the-art search tool was added to make it easy for users to search for and find quick move-in homes, builder floorplans and model homes nearly in real-time. It also allows users to filter the results to their exact specifications built on their individual wants and needs to find the right home or floorplan for them.
TourDaybreak took the best of the Find a Home search on the website and turned it into an on-the-ground tool helping users find and visit model homes and quick move-ins all from the convenience of their mobile device. As users drive through the community they can quickly spot and navigate to model homes and quick move-ins to tour.
While the Find a Home search tool and TourDabyreak on-the-ground tool gives users quick and easy access to homes, there was no way to save, compare or share homes. Hence, the Login feature was developed allowing users to easily create an account to save their favorite homes, compare them and also share them with family and friends.
The Results:
Increase in organic search traffic (YOY)
Increase in property form submissions (YOY)
Increase in leads capture forms (YOY)
Increase in top 3 ranking, non-branded keywords (YOY)
Client Testimonial:
"Overlap may claim to be digital navigators, but in my book they are pioneers. Overlap is constantly adapting and pioneering the way our brand interacts with prospects online & in real-time. They have been a true partner and I am privileged to continuously learn from their expertise."
Elizabeth Gray, Director of Brand & Marketing