Dragging an outdated industry to catch up with an innovative company.
Luxury Living Redefined
Elysian Living represents the best in luxury living. They offer luxury apartments and townhomes across Las Vegas and Salt Lake City, while anticipating significant growth into other regions throughout the United States. Elysian Living has distinguished itself amongst their competition through their dedication to not only building jaw-dropping spaces but through establishing community and helping their members build long-lasting relationships.
Skills:
Preliminary Research
Audit
Strategy Development
Data & Analytics
Information Architecture
UX/UI Design
Website & App Development
Creative
Content Marketing Strategy
Quality Assurance
Conversion Rate Optimization
SEO
Paid Search
Local Listing Management & On-Site Optimizations
Email Strategy & Landing Pages
Real-time Dashboards
Monthly Check-ins
Quarterly Reports
Yearly Planning
Ongoing Campaign Optimizations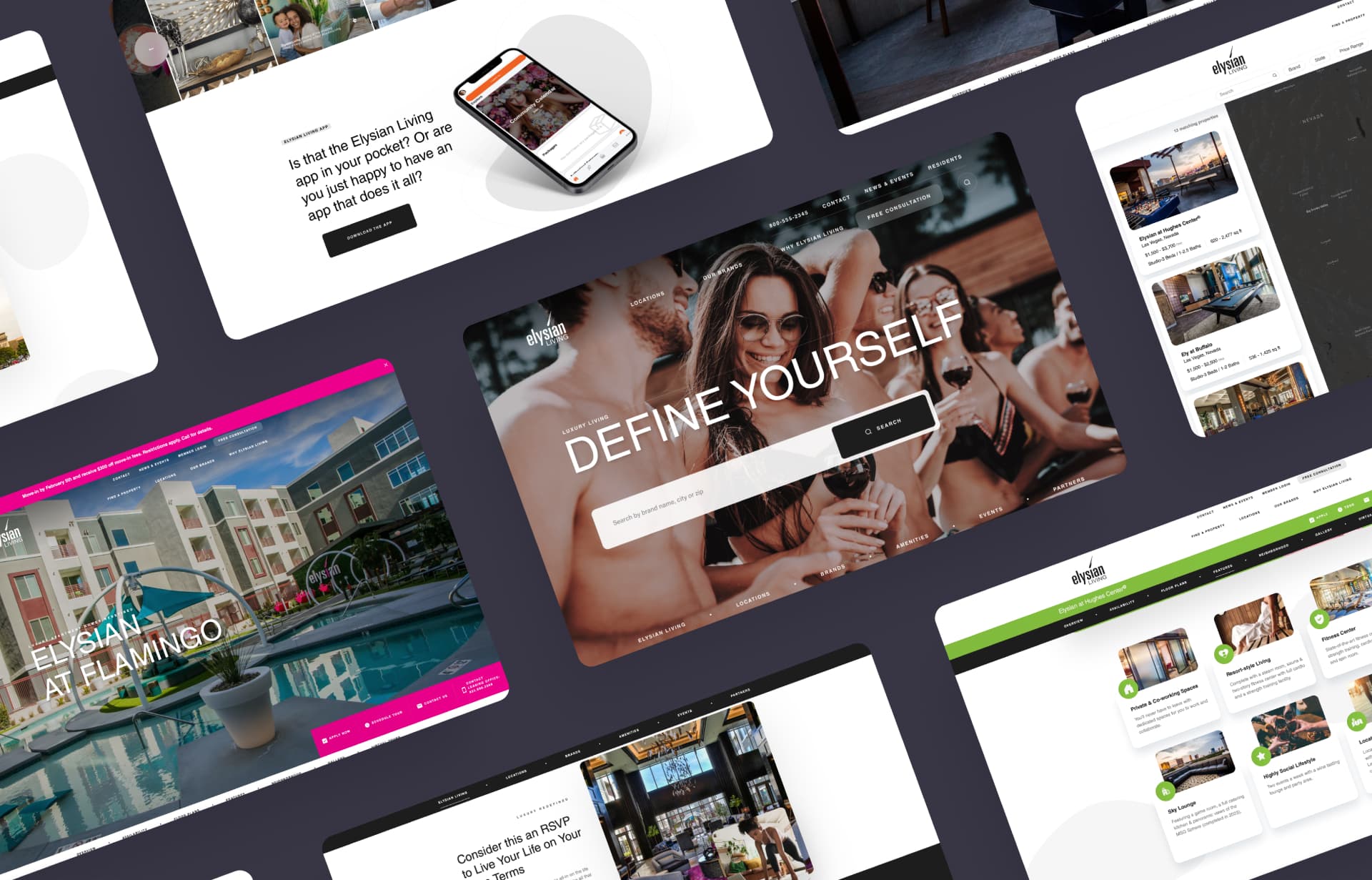 Website consolidation for maximum performance
When we first started working with Elysian Living, every property had its own website. While they were able to bring a custom approach to each community, they were spending too much time managing 11 websites at a time. They also weren't taking advantage of of the power of one authoritative domain which could yield significant results for organic search performance. Their team challenged us to find a way to bring all of the property websites under one roof: elysianliving.com.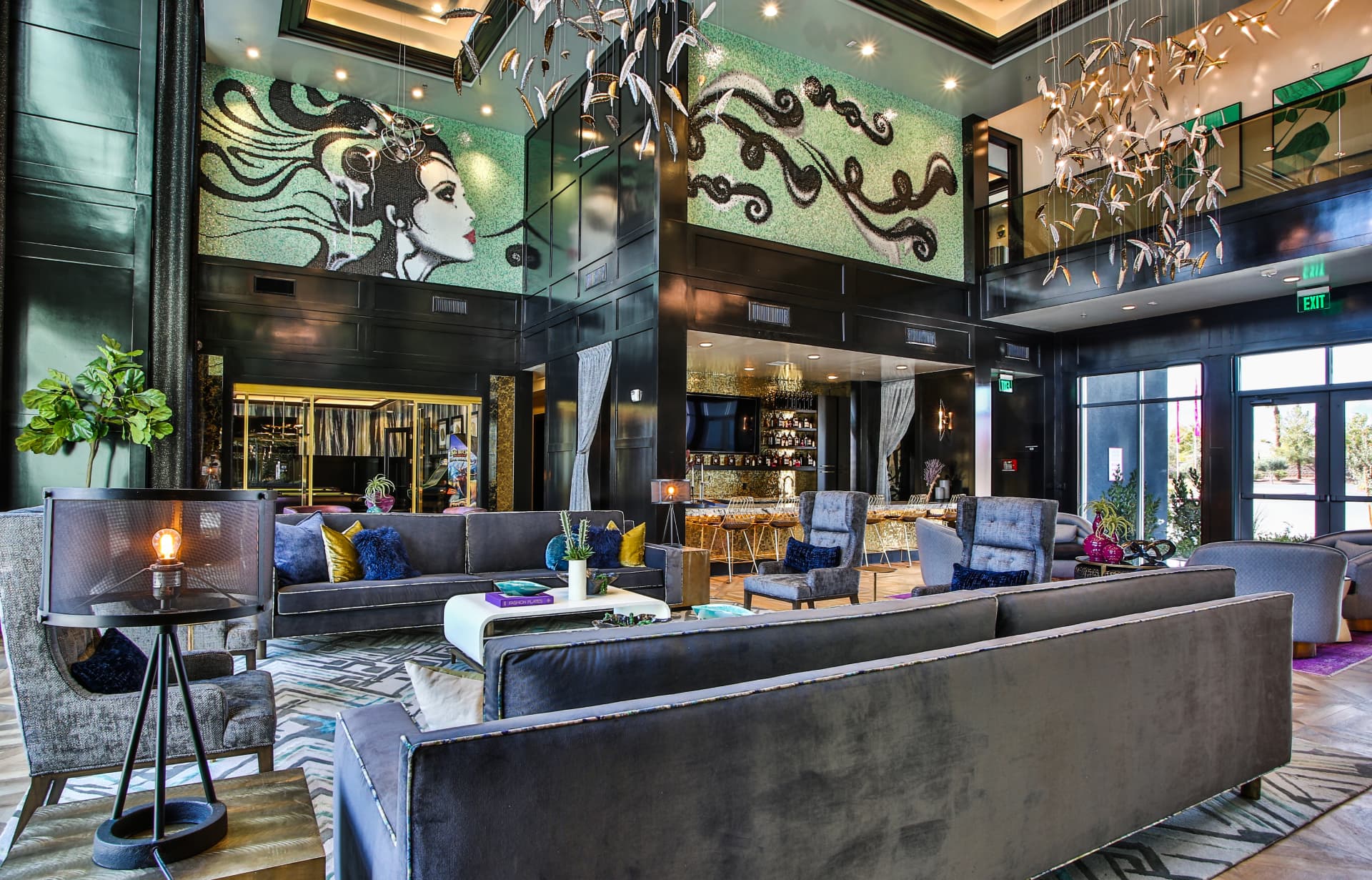 Bring everything under one roof
Migrating 11 websites into one is no easy feat. Each website came with its own set of unique challenges and differences along with multiple stakeholders that each had their opinion of what would constitute a successful website migration. There were also brand considerations with layers of brand embedded into the overall brand.
This website migration tapped into all of our departments: creative, development, SEO and marketing strategy. From designing the site from scratch to developing the site with a headless CMS for maximum speed and performance. We also wanted to expand accessibility for admins to make quick updates to optimize the site and ensure no brand searches were lost. This required heightened communication and coordination to get the job done. We're happy to report that Elysian Living's new website represents what it means to live a life redefined.
The Results:
Increase in overall website sessions year-over-year
Increase in organic search website sessions year-over-year
Increase in keyword rankings post-website launch
Increase in organic search impressions
Increase in organic search clicks
Increase in organic search click-through rate
Client Testimonial:
"Working with Overlap is such an uplifting experience. The team is energetic to take on different challenges, precise in their planning and execution of initiatives, capable of bringing a diverse skillset necessary to surround an array of capabilities and forward thinking in their recommendations for future consideration. They back-up innovating thinking with true execution. They make getting hard work done, fun!"
Doug Bartels, Chief Operating Officer